From Coachella, Glastonbury, and Stagecoach to Governors Ball, Lollapalooza, and Ultra, music festivals clearly play a role in the economies of cities. They bring in huge numbers of tourists and revenue, attract large audiences, create significant platforms for musicians, and help to build city brands.
In his new book, Music/City: American Festivals and Placemaking in Austin, Nashville, and Newport, Jonathan R. Wynn—a sociologist at the University of Massachusetts at Amherst—explores the rising "festivalization" of our culture. (Disclosure: I liked an early version of the book so much, I agreed to blurb it.) Wynn estimates there are now some 250-plus music festivals in the U.S. alone, which run the gamut from popular to niche genres. His book, however, focuses on three of the most iconic music festivals—Austin's South by Southwest, Nashville's Country Music Association festival, and Newport's long-running Folk Festival, where Bob Dylan famously went electric.
In preparation for Music/City, Wynn developed his own participant observations by visiting these cities and festivals and conducting over 100 interviews with musicians, festival promoters, city leaders, and more. To delve deeper into his findings, I talked to Wynn about music festivals and what they mean to cities.
Your book centers on the "festivalization" of cities and society. How big of a phenomenon is "festivalization," and what seems to be driving it?
Spectacles in cities have ancient roots, from seasonal rituals to exhibitions of corporal punishment. Festivals have likely been around just as long. However, there does seem to be a newfound need for cities over the last three decades to offer consumable experiences: short term events often drawing heavily from the images and cultures of local communities. Festivalization is the idea that urban placemakers develop event-based cultural policies in response to increasing post-industrial consumption, urban tourism, intense inter-city competition, and place branding. I argue that the success of festivalization is in the impermanence of events: Ephemerality is a feature, not a flaw.
Why choose to focus on three music festivals in three cities? What is special about these three, and what in particular can we learn from them?
Chicago, New York, and Los Angeles are three exceptional American cities, with robust economies and a surfeit of culture. I was interested in comparing a triad of slightly smaller metros and their festivals because they seemed very different in their histories, culture, and senses of place. (Austin is the 35th largest metro in the U.S., Nashville is 36th, and Providence—which incorporates Newport—is 38th.) At the same time, these cities were each working to leverage their local cultural communities into distinctive signature brands. Many cities can learn from the successes and missteps of a mid-sized city like Nashville as compared with the more unique and complex cultural economies of a place like Chicago.
You note that certain types of music are deeply rooted in certain cities—blues in Chicago, jazz in New Orleans, country in Nashville, and so on. But from what I can tell, only a few festivals reflect the musical history and tradition of their city. To what degree do festivals showcase local artists as opposed to big name bands and acts?
Many festivals try to be of two minds in regard to local versus national acts. Marquee-level headliners draw outsiders and sell tickets, while local talent keeps a festival symbolically tied to place. (Booking local acts has a more practical function: they cost less.) Music can be deeply rooted, sure. But music is also wondrously mobile and adaptable. Jazz, for example, moved from Harlem to Shanghai with ease. Similarly, there might be something valuable about the Chicago Blues Festival—some would call it authenticity. But is that event truly better than a more intimate, yet less rooted, Blues festival in a place like Calgary? I wouldn't say so.
It's often said that there is little money left in selling recorded music, and that musicians either live or die on the road. How do festivals fit in with this broader shift in the music industry?
Musicians, record executives, talent bookers, and festival organizers all told me that festivals, with their sizable guarantees, serve as "anchors" along a tour. Interviews with mid-career and up-and-coming musicians repeatedly highlighted another key feature of festivals: They are opportunities to win new fans and, importantly, gain national or even international media attention. High-paying festivals might allow a band to book gigs in smaller venues in the hopes of broadening audiences in new markets.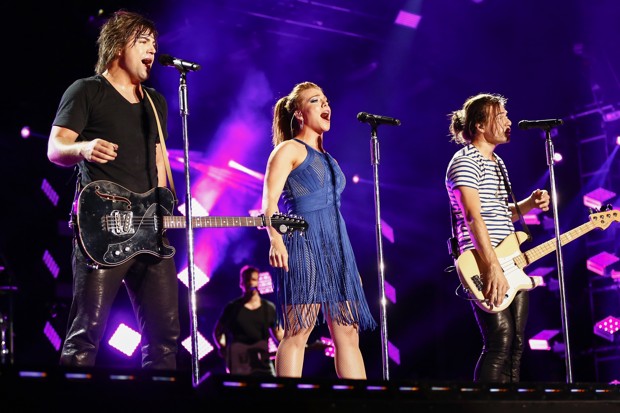 You talk about three kinds of festivals—"citadel" festivals like Coachella, which consolidate events within a single space; "core" festivals like Nashville's CMA Fest, which span convention center sports stadiums, large and small music venues, and include both paid and free events; and "confetti" festivals like Austin's SXSW, which span multiple venues across a city. It would seem to me that a confetti festival might be the best kind to showcase a city.
In the book, I try to highlight the costs and benefits of each. "Confettied" festivals like Pop Montreal or Fête de la Musique creatively embed events in curious and varied places. Such a pattern of activity increases accessibility and spontaneous and unscripted interactions, but might lack the large media impression of a more focused event. Conversely, a "citadel" festival has the potential for high impact, high visibility, and manageable risk, but also lacks accessibility. The "core" festival might be the "Goldilocks" of the three, being neither "too hot," nor "too cold" by holding smaller, more intimate events as well as higher profile spectacles.
Your book focuses on the connection between music festivals and city-building. Who are the local groups that push for music festivals? Are they the same boosters and growth coalitions that argue for stadiums and tax breaks? Or are they part of the arts and cultural establishment, i.e. the board members of the symphony, arts, and ballet?
Festivals arise due to different constellations of actors, and flourish or fail thanks to a variety of factors. Newport's Jazz and Folk festivals were founded by wealthy benefactors and managed and sustained by a strong-willed impresario from Boston, George Wein. That case might best echo the cultural boosterism you are thinking of. Ticket sales and corporate sponsorships, more than wealthy benefactors, support the other two events I studied. The CMA Fest (once called 'Fan Fair') was founded and is maintained by the country's first genre-based trade organization, the Country Music Association, after fans kept infiltrating their annual DJ convention. A few of Austin's local alternative media and music people founded SXSW as a way to encourage label reps from Los Angeles and New York City to come see local musicians. Then there are festivals that use public funds, more like Canadian or European festivals: Chicago's Blues Festival and Seattle's Bumbershoot (which started as the "Mayor's Arts Festival").
It's no secret that festivals bring their own set of problems to cities: traffic congestion, garbage, drugs, crime, to name a few. At times, this can lead to conflicts between festivals and neighborhood groups. Which cities and festivals are best at dealing with this? What are the best ways to cope with these inevitable tensions and conflicts?
When a young man drove through a SXSW crowd in 2014, it refueled arguments over the excesses and scale of the festival. SXSW developed some strategies for dealing with the unintended consequences of their success. For example, they recently offered free concerts with high-profile acts across the lake and away from the smaller venues. This reduced the pressure on the business-side of the festival, lessened congestion in the downtown area, and "gave back" to the community.
Concerns aren't just logistical. There is often apprehension over what these "signature events" can and should represent. Nashville's festival is a great example of this: In interviews, local bluegrass and folk musicians bristled when I asked about the CMA Fest because it showcases a relatively narrow view of what country music is, and in so doing obscures the more robust music scene in "Music City, U.S.A.," which includes alternative rock (e.g., Black Keys, Jack White) and a large Christian music industry.
You argue that music festivals are often better at revitalizing communities than other kinds of initiatives. "Festival programming," you write, "can more fluidly respond to the changing needs of the city, its residents, and the audience that attends." I'm sure our readers will want to know more about this.
I compare contemporary festivals to two similar cultural forms. The first is the "mega event" like the Super Bowl, the Olympics, and the World Cup—most of which are economic and cultural calamities for their communities. The second is what I call "concrete culture": the museums, performing arts centers, and sports stadiums. A report from the University of Chicago's Cultural Policy Center notes that our construction of such institutions over the last few decades has far outpaced interest. I propose that events like festivals, so long as they are sufficiently responsive to their communities, are much better investments due to their comparatively low cost and high malleability. One way to ensure this kind of responsiveness is significant public funding of the events, as they do in Canada and Europe.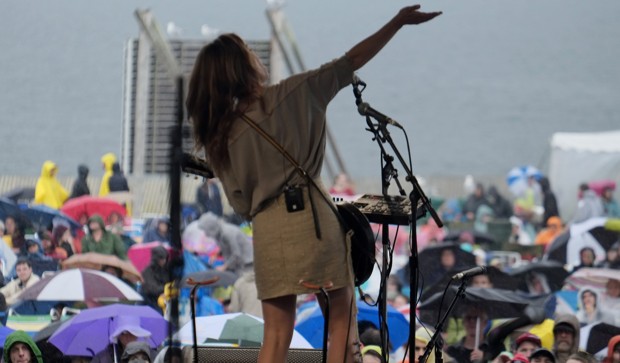 You argue that festivals are collective, placemaking events. Some festivals like Burning Man even erect temporary cities. What forces in our culture and society are behind this desire for community and place?
The drive towards connection and co-presence is certainly deep in our social unconscious. People love sharing experiences and seeing performances. I've seen even the most cynical music executive become spellbound by a great performance set in place. The recorded music industry, as you mention, is in trouble, but musicians will always perform, and people will always be there to listen.
At the end of the book you argue that festivals are part and parcel of an age-old human inclination for "occasions." Whether it is a wedding or a music festival, these are rituals that people not only participate in, but remember, recall, and talk about long after. Why are festivals such an important part of our occasions today, and what does this mean for cities?
Occasions are transcendent, wherein people become more than themselves either in celebration or in anger. They become effervescent landmarks in memory. In my book on tour guides in New York, I suggested that our stories about cities are a series of events, like pearls on a string. More than anything else, I would say that we think about cities through those effervescent experiences.