Chattanooga gets a lot of press thanks to its smart-grid Internet. Both The New York Times and The Guardian ran affectionate spreads of "Gig City" this past year. Both mentioned that Chattanooga residents can download a two-hour movie in under a minute. And both mentioned that the city's economy has been revolutionized as Chattanooga emerges as a destination for tech-driven innovation.
But there are other valuable infrastructure lessons being hashed out in Tennessee's fourth-largest city. Chattanooga is aiming to build on the reputation it's earned from its world-class broadband service. The goal is to make the city a sustainable innovation hub, showing that it's a well-rounded city rather than a one-trick pony. Evidence of this forward-thinking strategy can be seen in an ambitious expansion of housing downtown—known locally as the City Center—which is aimed at attracting young professionals that value walkable urban cores.
The latest downtown housing effort began in 2013, three years after the city's gigabit Internet was first introduced. The community was of course enthused by the changes they were seeing in the city. But to local policymakers, the level of housing density in downtown Chattanooga was far from ideal. Over 50,000 people showed up to work there each day, but a dearth of adequate housing prevented many of them from moving there. Over the course of several months, more than 70 local stakeholders came together to identify 22 downtown buildings that needed to be remodeled (some razed) to make room for new housing.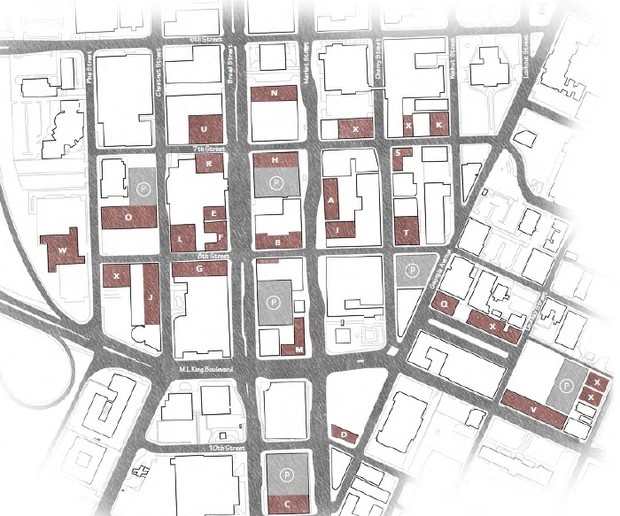 "We knew we had to get some things together to really catalyze development in this area," says Amy Donahue of River City Company, a nonprofit development group that led the effort. Most of the properties they targeted were vacant and antiquated. Still, their value was clear: Most were within walkable distance to the local public university and surrounding restaurants and coffee shops. And the picturesque Tennessee River was right around the corner. Also, many were revered hotels and office buildings that told the history of the city—relics from an industrial-boom after WWII. In total, 1,260 new housing units were planned to occupy the fallow buildings. A year and a half later, Chattanooga's urban core is showing signs of a more vibrant residential area.
Already, 11 out of 22 buildings have been redeveloped or are in the process of being redeveloped, according to Donahue. Why have the structures flipped so quickly? One reason is that tech-focused venture capital firms have been getting into the mix—recognizing that downtown housing goes hand in hand with start-up activity.
Of the most recent proposals is a 43-unit microhousing project. The units will be built in a former hotel dating back to 1888, and will feature 300-400 square foot co-living spaces that are expected to cost roughly $850 per month to rent. Named the Tomorrow Building, the project is led by the Lamp Post Group, a well-known local venture capital firm that finances a number of Chattanooga-based startups. Joda Thongnopnua, Lamp Post's communications director, says he sees the project bringing a variety of changes to downtown. Best case scenario: Entrepreneurs from other tech hubs relocate to Chattanooga. In turn, more and better start-up activity takes off. But equally importantly will be the project's sidewalk-level retail. These types of social spots that accompany new housing, Thongnopnua says, is what will densify the city.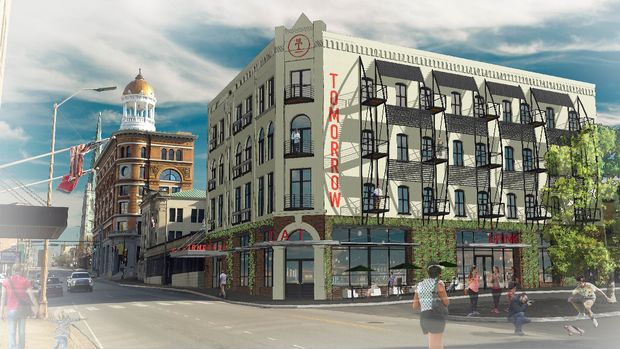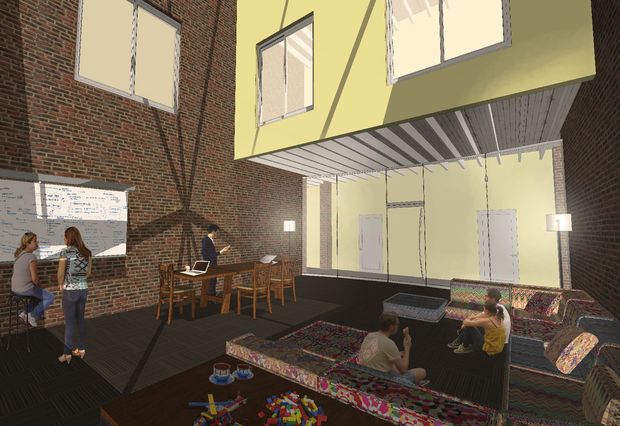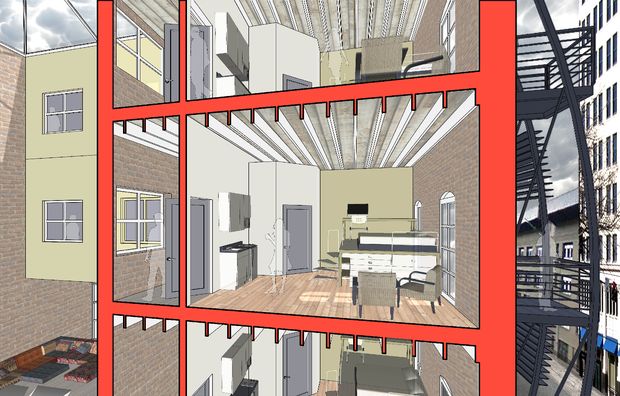 A denser downtown may prove to be more important to Chattanooga's tech scene than the speed of its Internet. A 2014 study by Brookings' Metropolitan Policy Program concluded that density "enhances innovation." Yet, compared to rival and aspirational start-up cities, Chattanooga lags behind in urban density.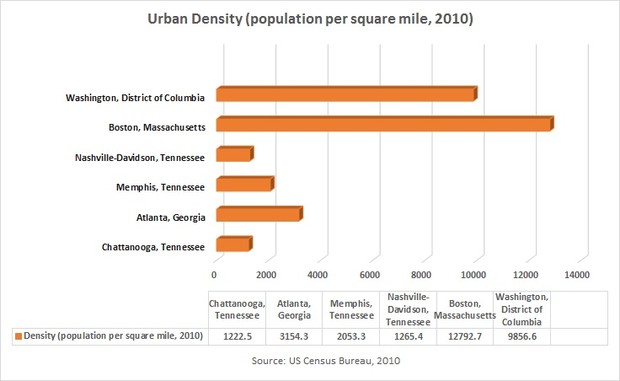 The demand for downtown housing is clearly there, however. And the need to diversify the attractiveness of Chattanooga beyond its Internet-centric image is increasingly apparent. "Chattanooga can't keep relying on the 'Gig-City' thing," Carson Kahn, a San Francisco-based entrepreneur, says. Kahn was selected to participate in an innovation delegation held in Chattanooga in 2014, and is enthusiastic about the city's downtown area. He told me the aesthetics were "incredible." But Kahn expressed concern about Chattanooga's viability unless the city can offer a wider basket of resources to entrepreneurs. "[The fiber Internet] makes for a great nickname," but, "past that, Chattanooga's going to have to find out what its real advantages are."
That was made even clearer by a Federal Communications Commission ruling last week. The decision struck down regulations—in Tennessee and North Carolina—that largely prevent publicly owned broadband services from expanding. That's not entirely bad news for Chattanooga—for now. If the FCC ruling isn't shot down by an appellate court, according to reports, Chattanooga will have the right to offer its fiber Internet to new municipalities. But if Chattanooga-style Internet sweeps across the country, implies David Dayen of The New Republic, Chattanooga will look a lot less special. "The ruling has major implications for promoting competition, increasing broadband speeds, and perhaps even making broadband speeds look more like electricity," he writes.
But a city smart enough to build America's best Internet infrastructure is smart enough to know that can't be the end of its urban planning. Chattanooga essentially won a second shot at life with its revolutionary Internet service. And it hasn't simply sat on its winnings. Chattanooga's future will hinge on a broad range of infrastructure investment rather than simply its Internet—and that's a sustainable future.